Mobile Computer Repair in Lake Charles, Louisiana For Sale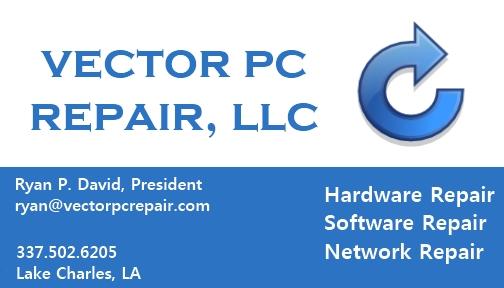 Seller:
Type: Computer, For Sale - Private.

337-502-xxxx
Any Windows OS
Blue Screen of Death
Windows Boot Errors
Viruses / Malware / Spyware
Backup, Repair and Recovery
Hardware Installation - You provide new hardware (some items I have in stock)
Network / Internet Connection Issues and Configuration
Windows software issues:
Excel, Word, Outlook, Access
...and much more!

Payroll Services
Quality Payroll Services starting at ONLY $99 per month. Call us at (504) 267-1404 or email with any questions. We...
Price: $99


Price: $75


Price: $750


Price: $100


Price: $400